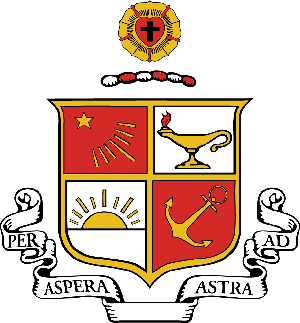 What is Beta Sigma Psi?
Beta Sigma Psi is the National Lutheran College Fraternity, founded in 1925. The purpose of Beta Sigma Psi is to provide an environment in which the Lutheran college man can grow Spiritually, Scholastically, and Socially. To that end, Beta Sigma Psi undertakes programs to develop Christian leaders and to aid the individual in assuming a satisfying and useful role in society. Through its alumni and undergraduate leadership, Beta Sigma Psi endeavors to assist each member develop character, develop intellectual awareness, develop responsibility to chapter, college, community, state, nation, and world, develop spiritual welfare, develop brotherhood, develop integrity, promote friendship, and advance justice.
Beta Sigma Psi consists of:
Beta Sigma Psi National Fraternity: Governing body of collegiate and alumni chapters.
Beta Sigma Psi Housing Foundation: Provides start-up funding for new chapter facilities.
Beta Sigma Psi Educational Foundation: Provides partial college scholarships and educational grants.
2011 Scholarship Information
The scholarship application can be found here. All incoming freshmen, Lutheran males to the University of Illinois, Urbana-Champaign, are encouraged to apply. For more information, please contact the scholarship chairman.
Beta Sigma Psi: Alpha Chapter
Click here to see what the actives are currently up to!
Reconnect
If you haven't been receiving our newsletter, please email your name, address, and email address to our Publications Editor.